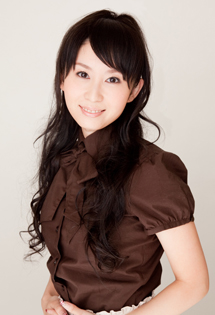 Natsuko Kuwatani (桑谷 夏子 Kuwatani Natsuko, born August 8, 1978 in Tokyo) is a Japanese voice actress who works for I'm Enterprise as of March 1, 2008. Her major roles are in anime shows and they include Yue Agase in Negima, Fiore in Chrono Crusade, Alph in Nanoha, Michiru in Magikano, Suiseiseki in Rozen Maiden, Yae Shinatsuhiko in Yozakura Quartet and Sae Kawano in Yurumates. In video games she voices Kasuga in Sengoku Basara.
She voiced Faintear Imitate and Ver'mith Ennda in Triggerheart Exelica Enhanced, as Yuko Ishibashi didn't reprise her role for reasons unknown. Like Yuko, her role as Ennda was uncredited in the game's staff roll.
Natsuko Kuwatani's Dairy Blog (Japanese)
Natsuko Kuwatani at the Seiyuu Database
Natsuko Kuwatani at Anime News Network Encyclopedia
Ad blocker interference detected!
Wikia is a free-to-use site that makes money from advertising. We have a modified experience for viewers using ad blockers

Wikia is not accessible if you've made further modifications. Remove the custom ad blocker rule(s) and the page will load as expected.