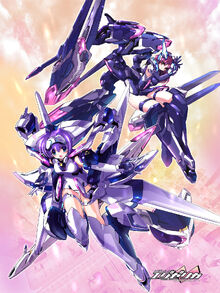 Kazuhiko Kakoi (かこいかずひこ Kakoi Kazuhiko) is an artist specialized on Mecha designs. However he's mostly known on the videogame scenery because of his work at Warashi as the character and mechanical design of Triggerheart Exelica, where he was credited as the "Triggerheart Designer" under the nickname GRA.
Although Warashi is not working on Triggerheart Exelica, Kazuhiko is working on a series of doujins featuring concepts for a possible Triggerheart Exelica II, called RE:Anchor.
"For assault only" is his personal tagline.
Ad blocker interference detected!
Wikia is a free-to-use site that makes money from advertising. We have a modified experience for viewers using ad blockers

Wikia is not accessible if you've made further modifications. Remove the custom ad blocker rule(s) and the page will load as expected.